Brick Pointing Can Be a Blessing for Your New Jersey Home
---
---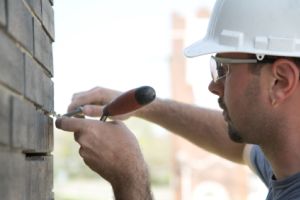 A home constructed of brick can be stunning and very valuable, but only if its brickwork is in good condition. Unfortunately, like any building material, bricks can become worn and damaged over time. When that happens to your bricks, you could lose the great benefits that they can otherwise bring.
Fortunately, however, you don't have to say goodbye forever to those benefits when your brick becomes worn. After all, when your brick suffers from wear, you can always get a professional brick pointing. A brick pointing can provide the following benefits for your New Jersey home:
Protection for Your New Jersey Home
As your bricks wear away, the internal structures of your home's brickwork will become exposed to the elements. This exposure can lead to water damage that can quietly cause many thousands of dollars of damage to your home. To avoid these damages, you need to call for a brick pointing as soon as your brickwork begins to show signs of deterioration.
Preservation of Your Property Value
Any homeowner should strive to maintain their property value so that they can make up their investment down the road when it comes time to sell. If your home's brickwork is in shoddy condition, however, you could struggle to make back the cost of your home. If you want to command the best price for your home someday, keep your brickwork in good shape with a brick pointing.
Increase in Your Curb Appeal
Of course, it doesn't matter how valuable your home is if you can't attract buyers to that home. A home that has shoddy, broken brickwork has low curb appeal, meaning it will be hard to attract buyers. To get your potential buyers to practically come running, you need to bolster your home's curb appeal. And you can do just that with a professional brick pointing company.
If you are interested in more tips from our masonry contractors, please call American Masonry Service at 201-358-2828 or complete our online request form.