Are You Looking For A Professional Somerset County Masonry Contractor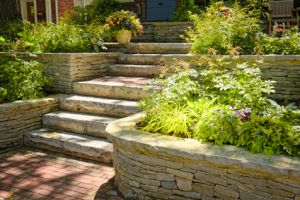 You need to retain your home's value by making it as beautiful and as sturdy as can be. To keep your home in that kind of shape, call the Somerset County pros at American Masonry Service for our brick pointing and concrete services!
Protect Your Brick Structures With Brick Pointing In Somerset County
Your brick's pointing can wear away over time, and when it does, your home will remain exposed to water damage. To protect your home in Somerset County, call us for our quality brick repointing that will keep water out of your home, allowing it to stand strong for many more years to come.
Unbeatable Concrete Work In Somerset County
If you need concrete work, call us at American Masonry Service. Whether you need your concrete installed, repaired, or replaced, you can count on us to handle the work quickly and expertly to keep your Somerset County home looking great.
Areas We Service In Somerset County
Bedminster Township, NJ | Bernards Township, NJ | Bernardsville, NJ | Bound Brook, NJ | Branchburg Township, NJ | Bridgewater Township, NJ | Far Fills, NJ | Franklin Township, NJ | Green Brook Township, NJ | Hillsborough Township, NJ | Manville, NJ | Millstone, NJ | Montgomery Township, NJ | North Plainfield, NJ | Peapack-Gladstone, NJ | Raritan, NJ | Rocky Hill, NJ | Somerville, NJ | South Bound Brook, NJ | Warren Township, NJ | Watchung, NJ
If you need a professional masonry contractor in Somerset County, then please call American Masonry Service at (201) 358-2828 or complete our online request form.
Latest Articles
Unveiling Masonry Makeovers: Enhancing Aesthetics and Functionality


Masonry makeovers offer a transformative solution for revitalizing the appearance and functionality of various structures. From homes to commercial buildings, masonry contractors specialize in upgrading and enhancing the beauty and durability of masonry elements. In this article, we will explore the concept of masonry makeovers, highlighting their benefits and common projects undertaken by masonry contractors. […]

Read More
3 Signs It's Time To Replace Your Concrete Driveway


While the average expected lifespan of a concrete driveway is roughly around 30 years, there are a number of different factors that can affect that number, and as such, the lifespan of your concrete driveway could vary somewhat significantly. Since the length of time that your concrete driveway remains intact can vary quite significantly from […]

Read More