Concrete Work Throughout New Jersey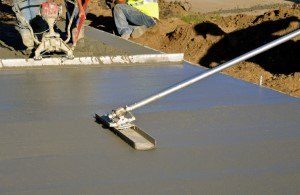 As a responsible homeowner, you need to provide your home with installations that are durable and beautiful, and one of the best installations for that purpose is concrete. Long-lasting, tough, and beautiful, concrete will help satisfy even the pickiest homeowner's desire to keep their home looking good and standing strong.
If you want top-notch concrete work to keep your home in the best shape, call us at American Masonry Service. With our experience and dedication to quality work, we are just the masonry contractors to call when you need high-quality concrete work done right at a great price.
A Durable, Long-Lasting Material
Whether you need a driveway poured or a retaining wall constructed, you'd be hard-pressed to find a longer-lasting material than concrete. Lasting anywhere from 25 to 50 years, concrete will allow any installation made from it to stand strong and beautiful for decades.
And thanks to the experienced masonry contractors at American Masonry Service, you can enjoy the longest-lasting concrete installations possible. If you want your home to look beautiful and remain that way for years, call us today for quality concrete work.
An Affordable Driveway Option
Perhaps the most common usage that concrete has for any home is for driveways thanks to its low cost and high durability.
Costing from $4 to $10 per square foot on average, a concrete driveway is an economical driveway option. That affordability combined with concrete's high tolerance for pressure makes concrete one of the best choices for your new driveway.
Whether you are looking for driveway work or any other kind of work that requires concrete, be sure to call the experienced masonry contractors at American Masonry Service for top-quality work at a great price!
Latest Articles
3 Signs It's Time To Replace Your Concrete Driveway


While the average expected lifespan of a concrete driveway is roughly around 30 years, there are a number of different factors that can affect that number, and as such, the lifespan of your concrete driveway could vary somewhat significantly. Since the length of time that your concrete driveway remains intact can vary quite significantly from […]

Read More
Brick Pointing Can Be a Blessing for Your New Jersey Home


A home constructed of brick can be stunning and very valuable, but only if its brickwork is in good condition. Unfortunately, like any building material, bricks can become worn and damaged over time. When that happens to your bricks, you could lose the great benefits that they can otherwise bring. Fortunately, however, you don't have […]

Read More