Are You Looking For A Professional Mercer County Masonry Contractor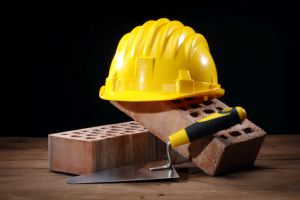 A fireplace provides efficient heating for your home without affecting your utility bill. If you are a Mercer County resident who wants to enjoy this cost-effective heating for years to come, call American Masonry Service to get your fireplace and chimney repaired as need be.
Keep Your Fireplace Roaring With Thorough Repairs In Mercer County
One common problem that a fireplace can suffer from is worn-away mortar. a problem that prevents it from keeping gases out of your home. If your fireplace in Mercer County is suffering from those kinds of damages, give us a call. We'll get it working safely once more thanks to our thorough fireplace repairs.
Masonry Makeovers In Mercer, Nj
A fireplace shouldn't just work great. It should also look great. But if your fireplace's masonry is looking decidedly less than appealing, you lose much of the beauty that your home could contain. To fully enjoy this beauty, call your Mercer County masonry pros for a masonry makeover to get that old fireplace looking new again.
Other Areas We Service In Mercer County
East Windsor Township, NJ | Ewing Township, NJ | Hamilton Township, NJ | Hightstown, NJ | Hopewell, NJ | Hopewell Township, NJ | Lawrence Township, NJ | Pennington, NJ | Princetown, NJ | Robbinsville Township, NJ | Trenton, NJ | West Windsor Township
If you need a professional masonry contractor in Mercer County, then please call American Masonry Service at (201) 358-2828 or complete our online request form.
Latest Articles
3 Signs It's Time To Replace Your Concrete Driveway


While the average expected lifespan of a concrete driveway is roughly around 30 years, there are a number of different factors that can affect that number, and as such, the lifespan of your concrete driveway could vary somewhat significantly. Since the length of time that your concrete driveway remains intact can vary quite significantly from […]

Read More
Brick Pointing Can Be a Blessing for Your New Jersey Home


A home constructed of brick can be stunning and very valuable, but only if its brickwork is in good condition. Unfortunately, like any building material, bricks can become worn and damaged over time. When that happens to your bricks, you could lose the great benefits that they can otherwise bring. Fortunately, however, you don't have […]

Read More