Cultured Stone For Your New Jersey Home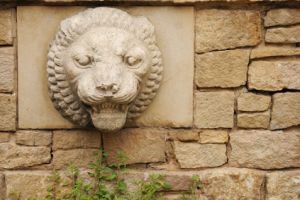 Beauty is painful, as they say, and when it comes to making your home beautiful, it'll be your bank account feeling that pain most of all.
After all, to get your home looking beautiful, you oftentimes have to pay some big money. And one of the most beautiful and most expensive additions you could get is natural stone.
From walkways to walls, natural stone can provide a variety of uses. That usefulness combined with its beauty makes natural stone an excellent addition to any home, for sure — but an expensive one
If you want to enjoy this beautiful, useful addition without having to pay the high price, get cultured stone. Cultured stone replicates the look and usability of natural stone, but at a far more agreeable cost.
An Affordable Option
While stone is a beautiful option for any home, it is also an expensive one — sometimes, prohibitively so. This cost can be frustrating if you have your heart set on the look that stone can provide your home.
But if you want to enjoy this unparalleled look without paying the high price tag, get cultured stone. Offering all the beauty and durability of natural stone at a much lower price, cultured stone is a great option for beautifying on a budget.
More Lightweight Than Natural Stone
Let's say you have the money to afford natural stone. Great! Now, can your home support the weight of natural stone? Many homes cannot — at least not without costly supports.
If natural stone's weight is preventing you from enjoying this excellent installation, then you'll have another reason to love cultured stone: It is much lighter than natural stone! So, with cultured stone, you won't have to pay for costly supports.
Get Your Cultured Stone From Your Local Masonry Contractor
If you want the look and durability of natural stone without paying the high price, call American Masonry Service today for quality cultured stone. We have the experience and the resources to provide you with high-quality cultured stone at a price that you'll love.
Latest Articles
3 Signs It's Time To Replace Your Concrete Driveway


While the average expected lifespan of a concrete driveway is roughly around 30 years, there are a number of different factors that can affect that number, and as such, the lifespan of your concrete driveway could vary somewhat significantly. Since the length of time that your concrete driveway remains intact can vary quite significantly from […]

Read More
Brick Pointing Can Be a Blessing for Your New Jersey Home


A home constructed of brick can be stunning and very valuable, but only if its brickwork is in good condition. Unfortunately, like any building material, bricks can become worn and damaged over time. When that happens to your bricks, you could lose the great benefits that they can otherwise bring. Fortunately, however, you don't have […]

Read More