Masonry Makeovers For Your New Jersey Home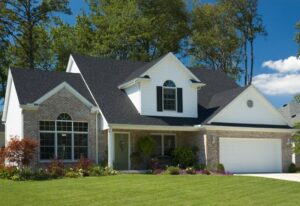 Nothing can make a house quite like quality masonry work can. On the same token, nothing can BREAK a house quite like low-quality masonry work can.
Whether your masonry work was botched from the get-go or simply worn down through the years, you'll be dismayed at how badly low-quality masonry can affect your home:
The value will go down
Your home will lose its curb appeal
You'll feel dissatisfied with your home
If your home's masonry looks bad for any reason, don't just live with it and the grating consequences that it can bring. Instead, call the masonry contractors at American Masonry Service for a masonry makeover!
Higher Property Value
Masonry can increase your home's property value like nothing else, but only if that masonry looks like something that's worth paying for. Unfortunately, age and wear can render even the most beautiful masonry a valueless eyesore.
If your masonry is in bad shape, give us a call. With a masonry makeover, we'll make even the most roughed-up masonry look like new again, helping you to enjoy the most valuable home possible.
Better Curb Appeal
Speaking of property value, you can enjoy a high property only if you can manage to sell your home. And you can manage to sell your home only if you can attract potential buyers to it.
To attract potential buyers, you need a beautiful home with lots of curb appeal. If your masonry work is looking rough, however, you might have a hard time bringing in the buyers and their checkbooks.
If your shoddy old masonry work is lowering your home's curb appeal and making it difficult to sell that home, call us for a masonry makeover. We'll get your home looking great, thus increasing its curb appeal and helping you to get your home sold as fast as possible!
Quality Work From An Experienced Masonry Contractor
With our experience and dedication to quality customer service, we can get your old masonry looking like new again so that you can fully enjoy all the great benefits that quality masonry can provide!
If you are looking for expert quality masonry makeovers, then you should give us a call at 201-358-2828 or complete our online request form.
Latest Articles
3 Signs It's Time To Replace Your Concrete Driveway


While the average expected lifespan of a concrete driveway is roughly around 30 years, there are a number of different factors that can affect that number, and as such, the lifespan of your concrete driveway could vary somewhat significantly. Since the length of time that your concrete driveway remains intact can vary quite significantly from […]

Read More
Brick Pointing Can Be a Blessing for Your New Jersey Home


A home constructed of brick can be stunning and very valuable, but only if its brickwork is in good condition. Unfortunately, like any building material, bricks can become worn and damaged over time. When that happens to your bricks, you could lose the great benefits that they can otherwise bring. Fortunately, however, you don't have […]

Read More