Union County Fireplace Masonry Contractor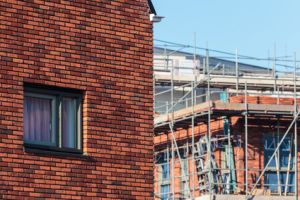 Quality masonry can add value to your home while also making it look as beautiful as can be. If you're in the market for top-notch masonry work to get your home looking great and standing strong, call American Masonry Service. With our driveway and paver services, we can keep your home in the best and best-looking condition possible.
Driveways In Morris, NJ
To give your car the safest place to park and your Union County home the most beautiful look, call us for your driveway needs. Whether those needs are for a driveway repair or an entirely new driveway, we can provide you with the best and most beautiful driveway for your home.
Pavers In Morris, NJ
Pavers are beautiful, durable, and easy to replace, making them a great option for your driveway and walkways. If you want pavers installed in your Union County home, call American Masonry Service, and we'll provide beautiful pavers in no time.
Areas We Service In Union County
Berkeley Heights, NJ | Clark, NJ | Cranford, NJ | Elizabeth, NJ | Fanwood, NJ | Garwood, NJ | Hillside, NJ | Kenilworth, NJ | Linden, NJ | Mountainside, NJ | New Providence, NJ | Plainfield, NJ | Rahway, NJ | Roselle, NJ | Roselle Park, NJ | Scotch Plains, NJ | Springfield, NJ | Summit, NJ | Union, NJ | Westfield, NJ | Winfield, NJ
If you need a professional masonry contractor in Union County, then please call American Masonry Service at (201) 358-2828 or complete our online request form.
Latest Articles
3 Signs It's Time To Replace Your Concrete Driveway


While the average expected lifespan of a concrete driveway is roughly around 30 years, there are a number of different factors that can affect that number, and as such, the lifespan of your concrete driveway could vary somewhat significantly. Since the length of time that your concrete driveway remains intact can vary quite significantly from […]

Read More
Brick Pointing Can Be a Blessing for Your New Jersey Home


A home constructed of brick can be stunning and very valuable, but only if its brickwork is in good condition. Unfortunately, like any building material, bricks can become worn and damaged over time. When that happens to your bricks, you could lose the great benefits that they can otherwise bring. Fortunately, however, you don't have […]

Read More