Your Local Mahwah Masonry Company & Fireplace Construction Specialist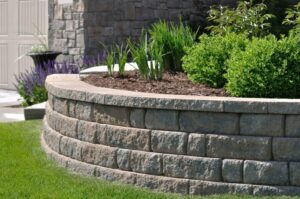 You'll probably spend the majority of your time in your home. And if you're going to spend so much time in your home, you should be sure that it's a beautiful place to spend all that time in, right? Of course right.
And to get your home looking as good as you could want, call us at American Masonry Service. With our cultured stone and brick-painting services, we can get your home looking like nothing short of a palace!
Beautiful Cultured Stone For Your Home In Mahwah
An affordable replica of natural stone, cultured stone provides the same great natural stone look without the bank-account-draining price tag. Want your home to look its best on a budget? Then call us up for cultured stone today!
Keep Your Mahwah Home In Great Shape With Our Brick Pointing Service
Brick is durable and long-lasting — but not impervious to damage. Your brick's pointing could begin to develop wide valleys that allow water in over time. Luckily, should this damage occur, you can have it rectified by calling Mahwah's experienced masonry experts for a brick repointing.
Enjoy A Stable Economy And Beautiful Home In Mahwah
Home to Lawrence Erlbaum Associates, the New York Stock Exchange Data Center, and Sharp Electronics (to name a few), the city offers many employment opportunities. Mahwah also offers American Masonry Service, and you can enjoy the most beautiful home possible thanks to our many great masonry services.
If you need a professional masonry contractor in Mahwah, then please call American Masonry Service at (201) 358-2828 or complete our online request form.
Latest Articles
3 Signs It's Time To Replace Your Concrete Driveway


While the average expected lifespan of a concrete driveway is roughly around 30 years, there are a number of different factors that can affect that number, and as such, the lifespan of your concrete driveway could vary somewhat significantly. Since the length of time that your concrete driveway remains intact can vary quite significantly from […]

Read More
Brick Pointing Can Be a Blessing for Your New Jersey Home


A home constructed of brick can be stunning and very valuable, but only if its brickwork is in good condition. Unfortunately, like any building material, bricks can become worn and damaged over time. When that happens to your bricks, you could lose the great benefits that they can otherwise bring. Fortunately, however, you don't have […]

Read More