Why Should You Consider Cultured Stone over Natural Stone?
---
---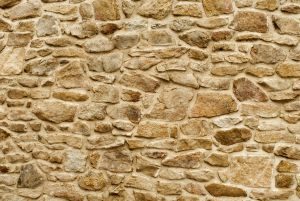 Your home is your biggest investment, and it's where you'll live and raise a family of your very own. Because your home is so important and central to you, you should ensure that it looks as beautiful as it possibly can.
And a great way to get your home looking as beautiful as can be is by decorating it with natural stone! Yes, when it comes to sheer aesthetics, natural stone is in a league all its own.
Unfortunately, its price is oftentimes in a league all its own as well. And it's an expensive league at that.
This fact might leave you feeling hopeless in your desire to get your home looking as beautiful as possible with natural stone. But you shouldn't feel hopeless! After all, you can always opt for cultured stone instead!
What Is Cultured Stone?
Cultured stone is a faux material that's made to replicate the look and general feel of natural stone. It is made by pouring concrete into a mold that's made to resemble natural stone. It's then painted to further replicate the natural-stone look.
Cultured Stone Is An Affordable Option
While many homeowners wanted natural stone, they could not afford it. So, this affordable replica came about to help provide homeowners with the unparalleled beauty of natural stone without coming close to the cost of materials and installation.
Cultured Stone Is Also A Lightweight Option
Of course, not all homeowners have to forego natural stone for financial reasons. Sometimes, their property cannot physically support heavy natural stone. If your property can't support heavy natural stone, consider the much lighter-weight option that is cultured stone!
Get Your Cultured Stone From An Experienced Professional
The "natural stone" look might be the most appealing thing for you and your home, but its price tag and structural demands might not be. But don't let that dishearten you. Instead, consider getting natural stone: an affordable, lightweight alternative.
If you decide to get natural stone for your home, have it poured and installed by an experienced masonry contractor — such as us at American Masonry Service.
With our experience and quality guarantee, we can provide high-quality cultured stone for your home, giving you all the beauty that natural stone offers with none of the expense or hassle!
If you are interested in a professional Cultured Stone service from our masonry contractors, please call American Masonry Service at 201-358-2828 or complete our online request form.